sternwanderer.at
amateur astronomy ~ photography
by Jürgen Stöger
On this website you can find astronomical observing reports, tips for observing planets and deep sky objects, images and drawings of our solar system and distant objects in the unverse such as galaxies, star clusters and nebulae showing ionized gas and dust and daylight photos of mother nature and mountain hikes.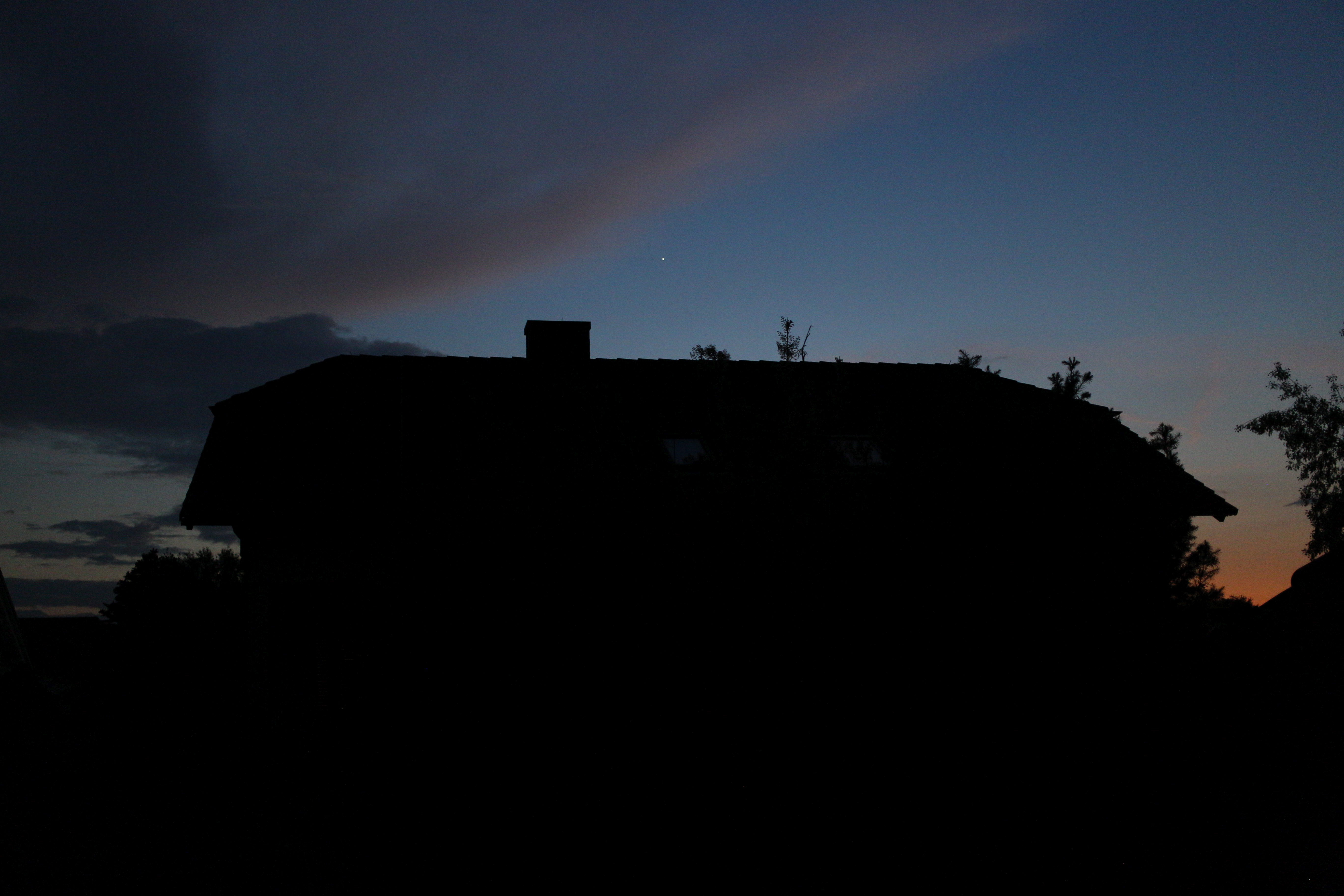 Observing log: Evening Venus at dawn, Jupiter with GRS-passage
Since march 2018 I noticed the bright shining planet Venus in the western evening sky. The
Observing report [de]
Atmospheric phenomena are optical phenomena arising from the optical properties of the Earth's atmosphere. Christian were able to take photos of three different types of atmospheric phenomena: a sun pillar at sunset, a 22° sun halo and a wonderful rainbow.
Observing log [de]
Equipment review: Skywatcher mount AZ EQ6GT, offspring in the Wulkaprodersdorf observatory
Viktor has a new astro toy. The master of star hopping has a Goto-mount, finally! Upgrading his Takahashi EM-200 mount with Goto-capability was too expensive and no option for him. So he contacted Tommy Navratil from Teleskop Austria who offered a Skywatcher mount AZ EQ6GT with similar load capacity and full Goto-capability.
First impressions [de]
Deep Sky observing in the Austrian Alps, 25 August 2017
Deep sky observing on a 1700 meters high mountain without being disturbed from direct street lamp stray light and ground fog. A team of 4 amateur astronomers enjoyed views of the summer milky way and nebulae in Sagittarius. The highlights were Cirrus and Veil nebula, the Helix as well as Trifid and Lagoon nebula.
Observing log [de]
New images: Hunting for lightnig, summer 2017
Christian could photograph some spectacular lightnis during the numerous thunderstorms this contrary summer.
Observing log [de]
Observing log: Sun in white light, 17 August 2017
During my holiday I got a visit from Viktor. We decided to observe the sun and some "daylight" planets. Sunspot area 12671 was prominent. We ended our observation by locating Venus at daylight.
Observing report [de]
New image: Partial lunar eclipse, 7 August 2017
On August 7th, a partial lunar eclipse took place in Europe. The moon was already in eclipse as it rised in the east at sunset, with the Rosalia mountains in the foreground. The sky was clear and I could take some photos from my terrace.
Eclipse image [de]
Observing log of 17 July 2017: NLC observing
Viktor and Jürgen observed noctilucent clouds at the North-Western dawn sky. At the oberservation time, the sun was about 8 degrees below horizon. The noctilucent clouds were shining in a bluish colour.
Observing report [de]
New star trail image: Polaris startrails and the wayside shrine
Christian took a 15 minutes exposure of Polaris startrails with with a Christian wayside shrine at the outskirsts of Wulkaprodersdorf.
Startrail image [de]
New observing report with images: Polaris startrails and the windpark
Christian has a new toy, the Olympus E-M10 system camera. In the Zagersdorf wind park area he produced a nice widefield polaris startrail image. And poor Viktor had to perform as guinea pig for testing the live composite function by producing a horizontal ground-based "star-trail".
2017 • 2016 • 2015