Welcome to sternwanderer.at!
My name is Jürgen Stöger, born in 1971, and now living with my family in Katzelsdorf, near Wiener Neustadt, Austria.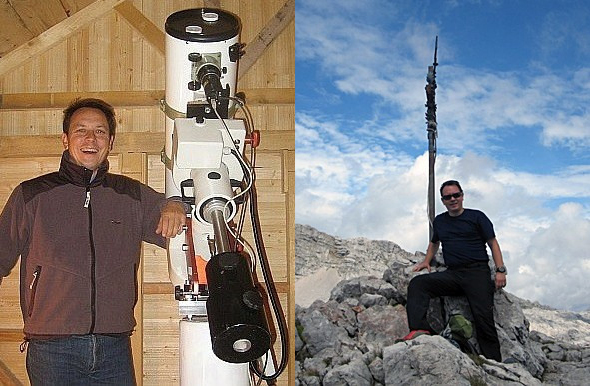 Without a doubt astronomy has become one of my greatest passions. Since 1984 I am observing the starry sky. It started with an Eschenbach 20×30 monocular telescope and continued a few years later with a 4,5″ Newtonian mirror scope which gave me impressive views of our moon, Jupiter and Saturn. And the passion for amateur astronomy is still alive.
Enjoy the astrophotos and observing logs on sternwanderer.at.
I appreciate your comments, you can leave a message in the contact form!
Jürgen Stöger, December 2008